"Weaving Creative Legal Solutions"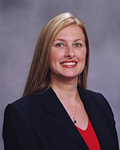 Nicole's approach to mediation encourages, facilitates, and empowers each party to reach a resolution by helping each party to identify the real issues and motivations behind each dispute. Identifying these motives fosters joint problem solving, locates the middle ground, and allows the parties to explore alternative settlement possibilities rather than having to result to a win-lose situation in court.
Although, in mediation, Nicole primarily handles business law, corporate law, contracts, entertainment law, intellectual property, first-party insurance mediation claims, and union and guild matters, she competently handles mediation in other types of law.

Nicole's experience in the entertainment industry helped her to realize the importance of preserving relationships in the face of adversity and closure instead of costly and lengthy litigation. Nicole continues to devote considerable time to continuing education, as she believes strongly that mediators must enrich their education to maintain and increase the skills necessary to be able to properly facilitate and empower mediation clients to reach a joint solution.
Nicole is an Orlando based mediator, but she will provide Zoom mediation or travel outside of the Orlando Metro Area services to help you find a creative resolution.
Background
Nicole was raised in Lake Wales, Florida. Nicole received her Bachelor of Science in Communication at Florida State University in Tallahassee, FL, her Juris Doctor from the University of Miami in Coral Gables, FL, her Masters of Business Administration from Rollins College Crummer School of Business in Winter Park, FL, and her mediation certifications from Dispute Resolution, Inc. and The Institute of Conflict Resolution & Communication.
Nicole has worked as an artist, corporate executive, and legal representative in the entertainment industry, and brings a level of empathy and understanding to all sides of a legal transaction that does not typically exist with the average entertainment attorney.
Advantage of Mediation Allegory
There are two children fighting over an orange. Their mother walks in on the fight, splits the orange in half, and leaves the room.

Later the mother comes back to find the children still fighting over the orange, and exclaims, "I thought I solved this earlier, what is the problem?" One child says, "Mom, I need the whole orange to make my glass of juice." The other child says, "But Mom, I also need the whole orange also to make my cake. I need the entire rind!"

Had the Mom taken the time to find out the needs of both children, she could have created a win/win situation by simply allowing one child to have the inside of the orange for the juice, and the other child to have the outside of the orange for the cake.
Advantage of Hiring An Attorney As A Mediator
In 2006 the requirement to be an attorney to perform mediation services was eliminated. Although, there are advantages to having varied background experiences in those performing mediation services, there is a great advantage to hiring an attorney to mediate your dispute. A mediator cannot give legal advice in mediation because it is the mediator's job to remain neutral. However, a mediator, who has the legal education and experience of an attorney, will know the proper questions to facilitate, assist and empower each party to identify and distinguish between the legal issues and non-legal (often emotional) issues that hamper the ability to reach a solution; foster joint problem-solving and explore alternative settlement options.

Areas of Experience:
Nicole is admitted into the Florida Bar, California Bar, and is also a Supreme Court of Florida Certified Circuit Civil Mediator. 

She is a member of the Orange County Bar Association, American Bar Association, Young Lawyers, Florida Bar Association Entertainment and Sports Law Section, Florida Cast and Crew Association, Florida Motion Picture, Television Association and Central Florida Association of Women Lawyers.