Nicole is committed to providing personalized service to each client. Your brand, business, artistry, intellectual property or mediation claim is an extension of you and is unique.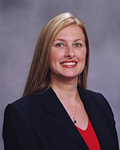 You need a law firm that will provide the solutions and strategies that will protect your legal interests and advance your goals. Nicole provides legal service focused on you and the specific needs of your business, brand, entertainment company, artistry, intellectual property or mediation claim.
Nicole provides aggressive, yet respectful, reliable and responsible legal services. Nicole meets her clients' expectations with concise, commercial and strategic expertise, and offers advice proactively, yet cost-effectively.
Nicole is a mediation lawyer focused on helping parties to weave creative legal solutions. As a mediator, Nicole's approach encourages, facilitates, and empowers each party reach a resolution by helping each party identify the real issues and motivations behind each dispute. Identifying these motives fosters joint problem solving, locates the middle ground, and allows the parties to explore alternative settlement possibilities rather than having to result to a win-lose situation in court.

Background:
Nicole was raised in Lake Wales, Florida. Nicole received her Bachelor of Science in Communication at Florida State University in Tallahassee, FL, her Juris Doctor from the University of Miami in Coral Gables, FL, her Masters of Business Administration from Rollins College Crummer School of Business in Winter Park, FL, and her mediation certifications from Dispute Resolution, Inc. and The Institute of Conflict Resolution & Communication. Nicole has worked as an artist, corporate executive, and legal representative in the entertainment industry, and brings a level of empathy and understanding to all sides of a legal transaction that does not typically exist with the average entertainment attorney.

Nicole is also committed to community service in the Central Florida area. Through the Young Lawyers Section of the Orange County Bar Association, Nicole has become involved with Big Brother's Big Sisters of Central Florida, Great Oaks Village Foster Care, and Habitat for Humanity.

Professional Memberships and Certifications:
Nicole is admitted into the Florida Bar, California Bar, and is also a Supreme Court of Florida Certified Circuit Civil Mediator. She is a member of the Orange County Bar Association, American Bar Association, Young Lawyers, Florida Bar Association Entertainment and Sports Law Section, Florida Cast and Crew Association, Florida Motion Picture, Television Association and Central Florida Association of Women Lawyers.
RESUME
Law Office of Nicole Weaver, PLLC , Orlando, FL
Attorney at Law (2002-Current)
• Mediation
• Entertainment Law- Film, Music, Publishing, Union, Video Games, Television, Distribution, Product
Placement
• Intellectual Property Law – Copyright, Trademark, ASCAP, BMI
• Business Law – Contracts, Permitting, Acquisitions, Business Formation, Credit Disputes, Business
Management
• Tort Litigation
• F.M.P.T.A., F.C.C.A. (Board Counsel), F.A.B, and E.A.S.L. Affiliations
• American Bar Association

Florida Bar
Entertainment, Art, and Sports Law Section Legislative Chair
• Report Laws Affecting the Arts in Florida
• Facilitated Development of the Arts in Florida
• Represent the Interests of Artists, Managers, Agents, and Attorneys
• Organize Lobbying Volunteers

Gavel Entertainment Company, Miami, Florida
V.P. of Publicity and Artist Management (late 2000-2002)
• Developed Marketing Strategies
• Drafted Artist/Management Contracts
• Find and Publicize Talent
• Music Video Development
• Advise Gavel President on Entertainment Industry Issues

Sony Pictures Entertainment, Culver City, California
Legal Intern for Robert Holmes, Executive Vice President, Music Group (2000)
• Reviewed Deals Involving Writers, Artists, Producers, Music Supervisors and Music
Publishers
• Researched Copyright Issues & Drafted Copyright Schedules
• Reviewed and Redrafted Master Use and Synchronization Licenses
• Developed Spread Sheets of Royalty Disbursements for Music Licenses in Film
• Abstracted Future Soundtrack Album Deals
• Dealt with Internet Copyright Issues

BMG U.S. Latin, Miami, Florida
Legal Intern for Leslie J. Zigel (1998)
• Developed Artist Contract Summaries
• Developed Option Contract Schedule
• Maintained Copyright Database
• Reviewed Artist, Music Publishing and Music Licensing Contracts
EDUCATION
Dispute Resolution, Inc.
Supreme Court Certified Circuit Civil Mediation Training (2008)

Rollins College Crummer Business School, Orlando, FL
MBA (Graduated 2006)
• Presidents List
• Dean's List
• New Group Venture Plan Competition Winner

University of Miami School of Law, Coral Gables, FL
Juris Doctorate (Graduated 2001)
• President Entertainment Sports Law Society (1999-2001)
• Dean's List
• Honor Council
• Litigation Skills
• Who's Who Among American Law Students (2 years)
• American Bar Association

Florida State University
Bachelor of Science in Communication; Minor Pre-Law; Emphasis Political Science (Graduated 1997)
• Dean's List
• Student Government
• Kappa Delta Public Relations Chair

SKILLS
Mediation, Lexis-Nexis, Westlaw, Public Speaking, Public Relations, Zoom, Excel and Word.

ADDITIONAL INFORMATION
I am licensed to practice in both Florida (since 2001) and California (since 2002).